I thought I'd share my year in review and then I'll share my hopes for 2019.
In 2018, the following things happened in my life:
I moved in with my boyfriend (we've been dating 10 years!).
I expanded my freelance editing business and now edit for a small publisher (along with many other great indie authors).
Without revealing too much, I am now working with a digital interactive story publisher. While I want to spill all the beans, that will come in 2019.
I published Anywhere But Here on Wattpad and completed it for November National Writing Month.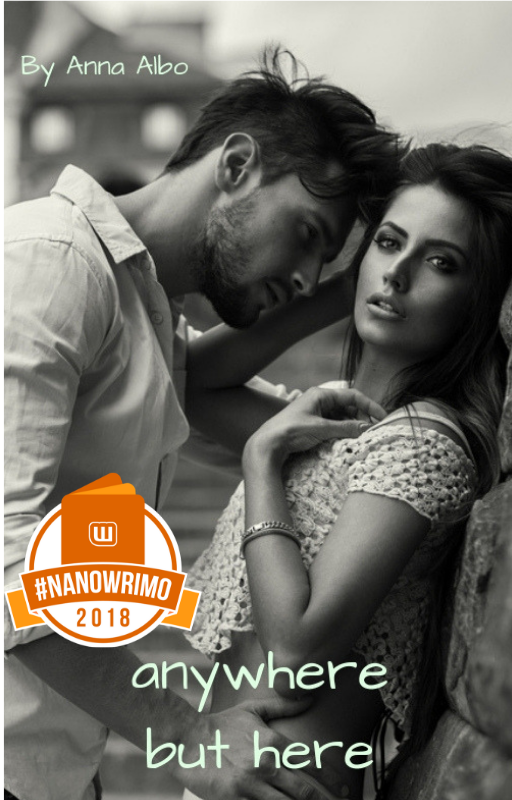 I had an agent interested in On the Rebound and then she became uninterested (story of my life, lol).
I got to do a piece for National Geographic! Woot!
I won a laptop that has come in very handy since my old broke one down.
I shared my achievements for 2018 and now I'm going to share my goals for 2019.
So here they are:
The biggest one is to try and write 5,000 words a week. It's a very ambitious goal, but if I can do that, I figure I'll get at least four books written a year. And if I can find time to edit them along the way, that would help me with my publishing goals.
I plan to self-publish The Senator's Son. It is fully edited and it's waiting patiently while I re-write The Dealer's Daughter for the millionth time. Once that goes to an editor, I plan to self-publish both. The timeline for that looks to be the fall.
Speaking of The Senator's Son, beyond self-publishing it, I have some other big plans for it, but that will have to wait until I'm allowed to spill the beans.
I WILL finish my hockey series if it kills me. Book 2 is about 30% written, but book 3 is only in the planning stages. I mentioned in my 2018 roundup that I had an agent interested in the series who ultimately declined to represent me. Well, she had a ton of good ideas for me, so that series may now be expanded to include a lot more. So while the experience was disappointing, I did learn and gain a lot from it.
I mentioned working for a digital interactive story publisher – well, I hope to continue doing that through 2019 if they like me. I will make sure to share all info that comes from that.
Lastly, in 2018, I came to a realization. Traditional publishing doesn't love me and that's okay. I've spent the last four years trying so hard to get traditionally published. In 2017, Hachette published The Senator's Son audiobook and that was the most amazing experience of my writing life, but since then, I've had a lot of publishers and agents tell me I have an impressive resume, they have offered me multiple R&Rs (revise and resubmits), but then nothing comes of it. To be honest, in some cases, I've declined the R&R.
Traditional publishing has changed so much in the last ten years. Back in 2009, if you wanted to make any money in writing, you needed to be traditionally published. Skip to 2019, and if you want to make any money in writing, you need to self-publish. So that's what I intend to do. If all goes well, I'll be self-publishing five books in 2019. It's a tall order, but if I want to make any money at this, it's the only way I can do it. And in case you're wondering, it's not about the money. It's about making enough of it that I can devote most of my time to writing. I don't expect to get rich.
What does that mean for my works on Wattpad? Well, I'm not going anywhere. I plan to publish at least one and possibly two new works on Wattpad. I have a few ideas rolling around in my head, and when time permits, I plan to write my heart out.
My final goal for 2019 is to write "almost" full time. You're probably asking what that entails? I plan to devote myself to my part-time proofreading government job, freelance editing, some supplemental part-time job to pay bills and WRITING! Lot of freaking writing! At least that's the plan for 2019.
What are your plans for 2019?